01
Passion
At Think Digital we are passionate about agriculture.
02
Educate
We love to help educate people where their food and fibre comes from.
03
Inspire
We want to inspire people to consider a career in food and fibre.
Who we are
Our passion is rural and regional Australia, and the core focus of our business. Founder Tim Gentle and CEO Kat Bidstrup both grew up on farms, and this foundation propelled us to create a business with a core focus on agriculture, food & fibre.

Now we work with primary industries and educational institutions to help engage people in the stories about where our food comes from, inspire career pathways in food & fibre and to provide innovative education, training and development solutions.

By helping primary industries and producers to use immersive technology such as virtual reality, augmented reality and 360° production in promotional, training and productivity we hope to give them a global advantage.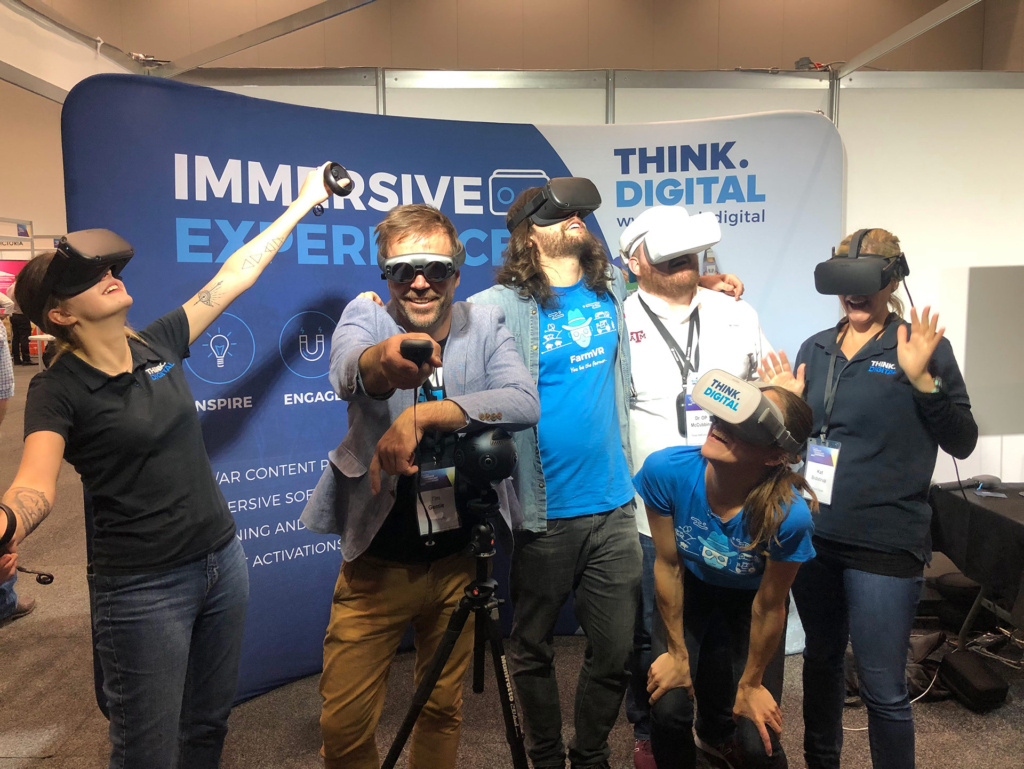 Meet the team
Want to join our team?
Enquire anytime to find out more!
Why Immersive Technology
Some Insights
A Paradigm Shift
.Society is in the midst of a paradigm shift in the way we consume and create content, from 2D such as books, screens, TVs to 3D content that surrounds us, like Virtual Reality and Augmented Reality.

Immersive technology with real world applications is an exciting and practical way to help bridge this shift in digital consumption.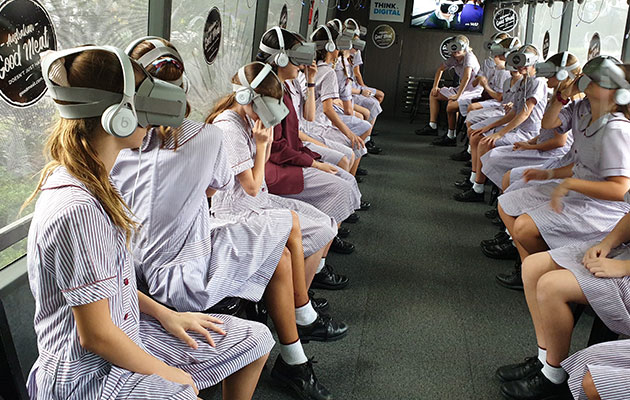 Engaging Students
Engaging students and adult learners in a typical classroom setting can be challenging.

Teachers are working to continually find interesting and creative ways – within budget restraints – to stimulate students' interests in subjects over a range of important topics and curriculum learning areas.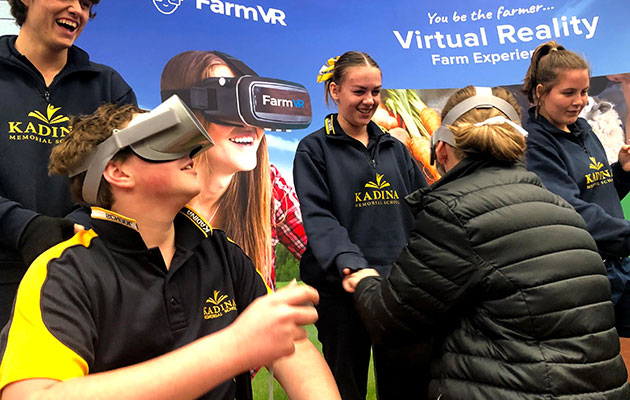 The Three Styles of Learning
Learning styles can vary greatly, and the well-known visual–auditory–kinaesthetic learning style model suggests there are three types of learning styles: visual, auditory and kinaesthetic. VR caters to all three of these learning styles in one, easy to use application.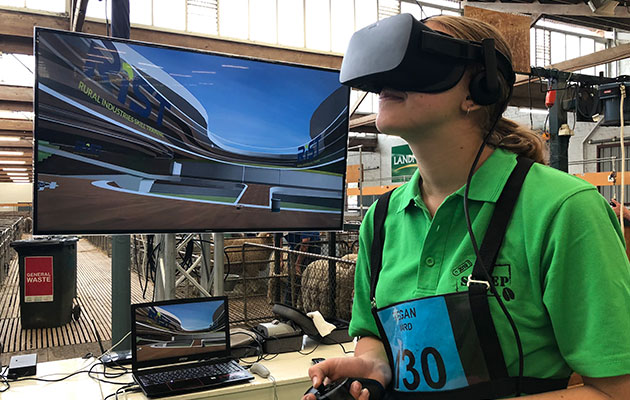 Connecting through Mixed Reality
Mixed reality such as VR and AR enables people to connect with important information, whilst exciting them at the prospect of engaging with technology widely associated with gaming applications and that is visually appealing.

Importantly, VR and 360 experiences can now be viewed from desktop web applications and mobile devices, making the technology even more accessible than before.