Interactive 360° Farm Virtual Tours
Our farm virtual tours are a perfect blend of 360° and 2D content. Your audience can take a self-paced interactive tour of your farm or facility, clicking on hotspots as they go to access more information, like photos, videos, PDFs, and more. A virtual tour can be a fantastic way to showcase your facility or product to the export market. Virtual tours are excellent for staff inductions, training and safety, or can be used to market your farm or business.

We provide end-to-end production of virtual tours, as well as training and hardware guidance for the use of 360° cameras to help you capture the perfect shot.

Bring your virtual tour to life with 360° video and engage your audience with hotspot pop-ups – videos, photos, websites and more!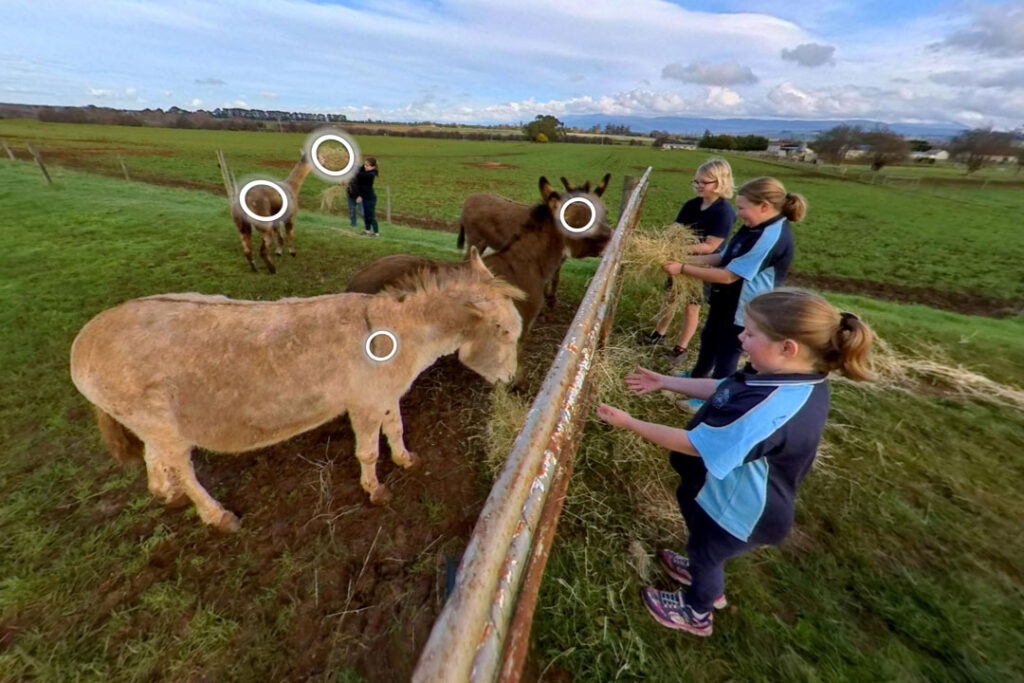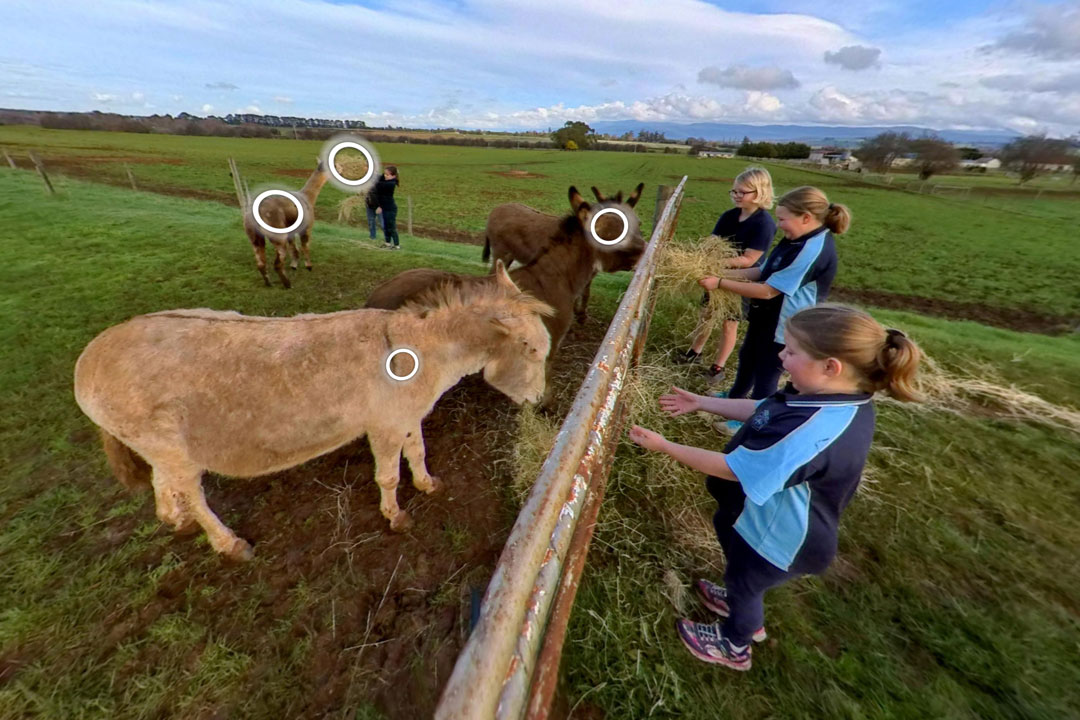 Farm Virtual Tours Services
We create interactive virtual tours combining 360° and traditional 2D media.
Examples of our Work
Behind the Scenes
Have a look behind the scenes of our virtual tour creation, including workshops we have hosted to up skill our clients.
Examples of our work
See some virtual tours we have developed for our clients below.