https://farmers.org.au/news/big-names-join-forces-to-connect-farmers-and-consumers
As my business partner Tim Gentle loves to quote – "you had me at hello!"
We are in a really fortunate position where our business happens to align to our passion and purpose as individuals. As farm kids, we are immensely proud of our heritage and know only too well the hard work that goes into producing the quality food & fibre we all enjoy.
Now we partner with businesses in ag, food & fibre industries to help farmers tell their stories, train their staff and at times dispel myths around farming and production practices.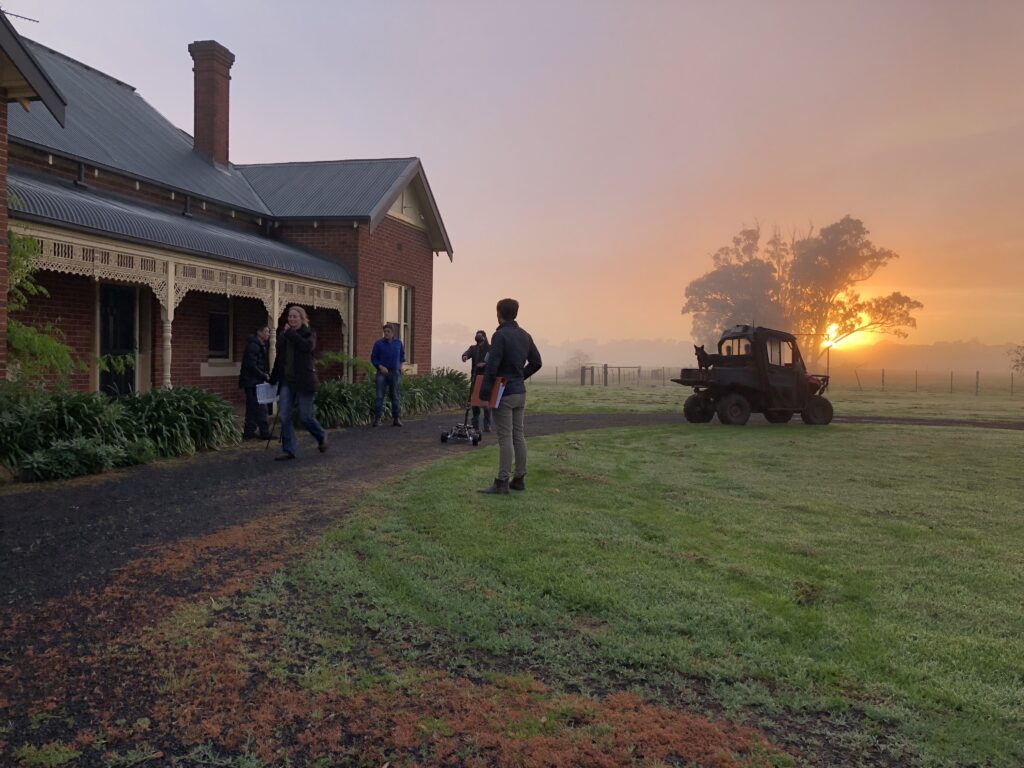 The myth of farming being "rubber boots and chewing a piece of straw" remains. But we know it requires a shrewd business person to succeed in an industry that has the challenges agriculture presents, and those that do it well can also reap significant financial rewards. And we know first hand that to the largest extent, those involved in animal production show the greatest concern for the health and wellbeing of these animals from paddock right through to processing, and to tables around the world.
Where there is a vacuum in information that actually engages the audience, the rubber boots and poor animal treatment myths will continue to perpetuate.
Helping farmers tell their stories is what we're passionate about. Using technology to reach an audience that can be difficult to engage has been used with great impact with MLA's Paddock to Plate program. 360º video and VR allowed people to see for themselves what goes in to lamb production in Australia and actually resulted in a dramatic shift in perception – we know because we measured it!
In short, we're bloody proud of agriculture, food & fibre industries in Australia and definitely throw our support behind any program that helps to raise this pride amongst all Aussies.