They say it takes a village to raise a child, and I say the same applies to creating, building and growing a business..
Nothing truly great in business happens in isolation, and so I'm thrilled to be receiving the Emerging Entrepreneur Award in recognition of the entrepreneurial spirit of all my team and our clients.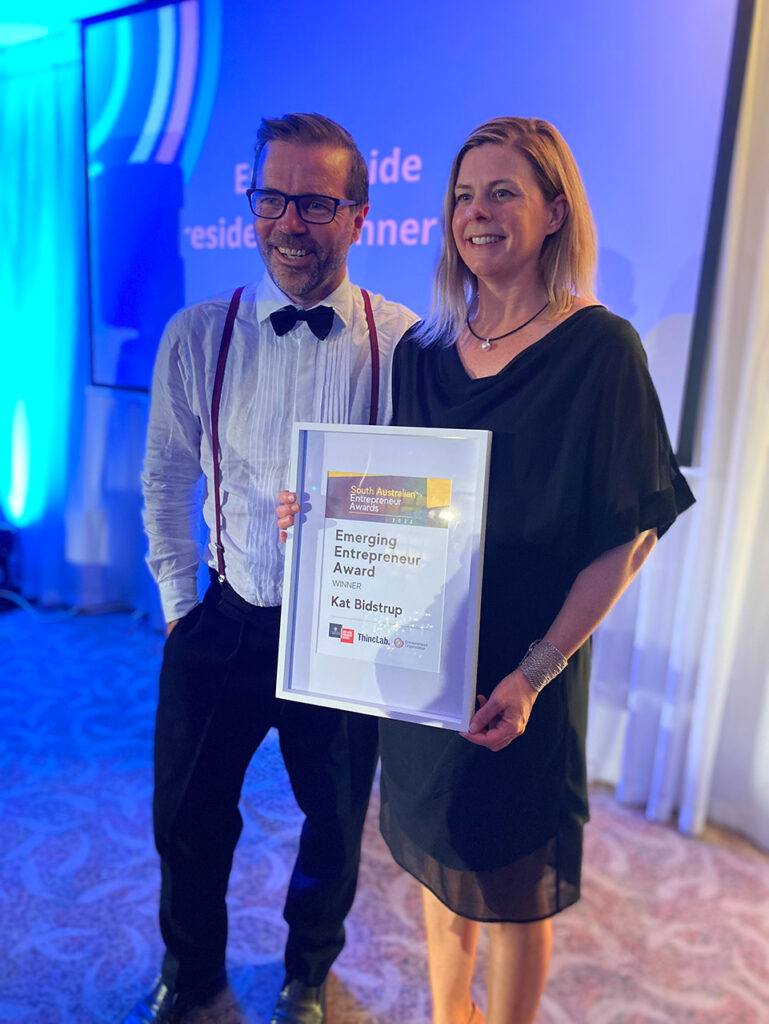 When I'm not working, I'm often sharing the successes and challenges of business with my family and friends. Our children have proven to be the best technology "smoke" testers and big advocates of the Think Digital Coach. Parents and friends are always ready to lend a hand when travel takes me interstate or offline, dust me off if things get hard and send me back into the arena.
The Think Digital team is a bedrock of support, innovation and kindness. We have clearly defined roles with scope to step outside of these and challenge the status quo. A mutual love of Tim Tams and coffee (best enjoyed together) greases the wheels, but it's our values that keeps us grounded and our vision for what great looks like.
I grew up on a farm and Think Digital is now laser focused on using immersive technology in food and fibre. From teaching kids about how potatoes are grown by taking them to the farm in VR, to educating producers on emergency animal diseases in AR, we are incredibly lucky to have such supportive industry partners that trust us to develop and deliver these innovations.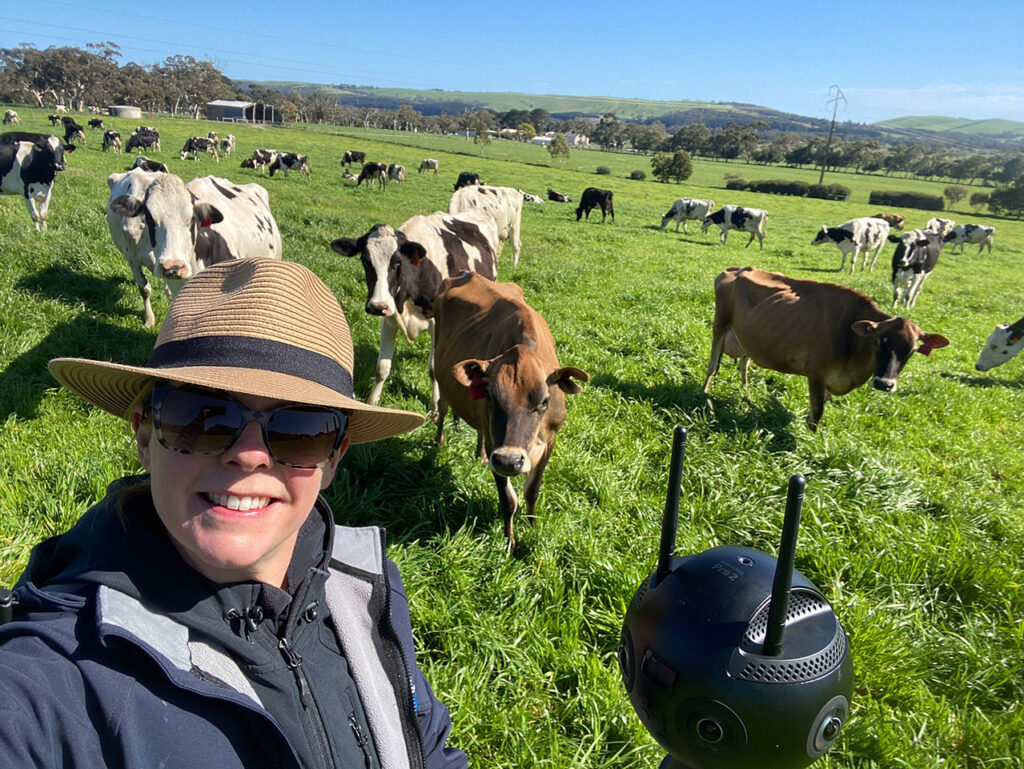 Our clients ask us to deliver projects that are often on the cutting edge of technology, that push the boundaries and challenge the way "things have always been done." And we are especially proud that the values they hold dear most often complement our own – which is why these relationships tend to be long term, and why the biggest compliment we can receive is that we are considered part of their team.
And now I'm thrilled to have the opportunity to extend our village further and join the Entrepreneurs' Organisation and ThincLab team as the winner of the Emerging Entrepreneur 2022 Award. I can't wait to set up in the city and engage with some of the best advisors and experienced entrepreneurs in South Australia and I'm equally hopeful that I too have value to share with the group.