What sets a Think Digital Studios experience apart is that we create stories with people on the ground, doing the work, who have the knowledge and street cred. There's no point paying an actor when the key objective is to facilitate peer to peer learning.
When we first embarked on this project, we introduced to the working group what immersive technology is, and allowed the group members to experience it first hand. For most, it was their first experience in virtual reality and augmented reality. What became apparent was the group had a real thirst to build up a knowledge base to retain and share information.
It was decided that a virtual farm tour would be a great starting point to centralise knowledge around how to perform a necropsy and biosecurity tips and tricks.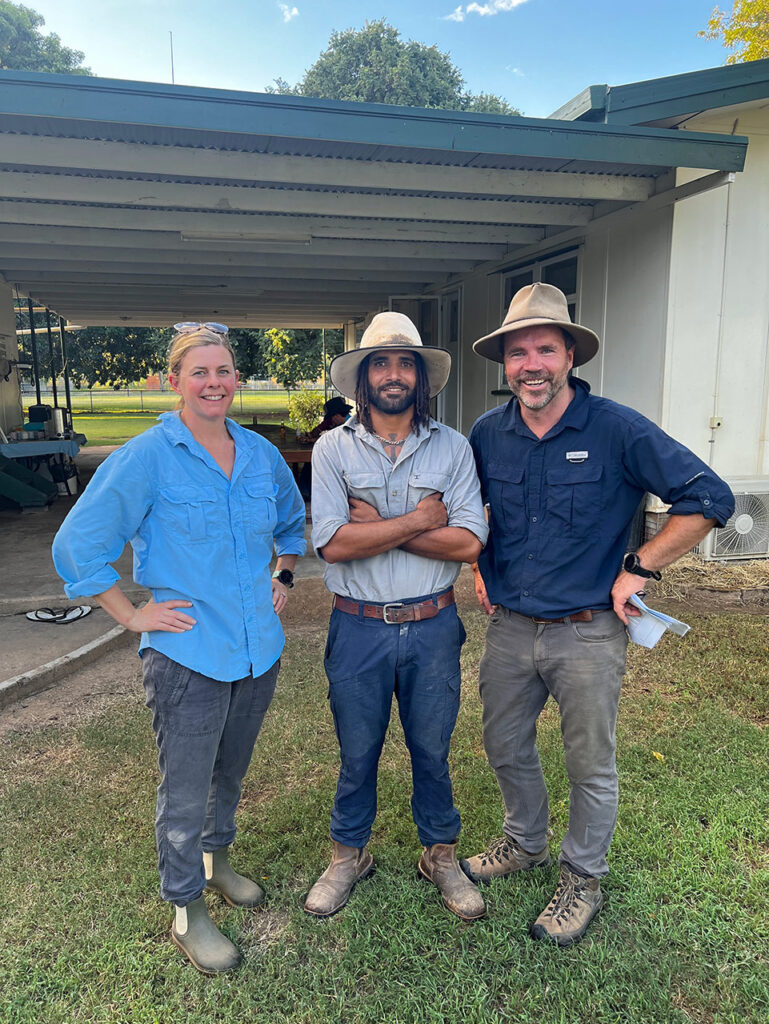 For this project we're using virtual reality to support biosecurity training for workers on Indigenous cattle stations – on country. People on stations in the north are essentially the front line when it comes to identifying the emergence of significant emergency diseases like Foot and Mouth and Lumpy Skin – on the march from Indonesia.
Onsite at the picturesque Bulimba Station in Far North Qld, production came to life when twin station hands Jon and Kawane stepped in front of the camera! These guys were absolute naturals, and it was fantastic spending time with them and the rest of the Meat & Livestock Australia, Indigenous Land and Sea Corporation and Animal Health Australia crew at the NB2 Indigenous workgroup.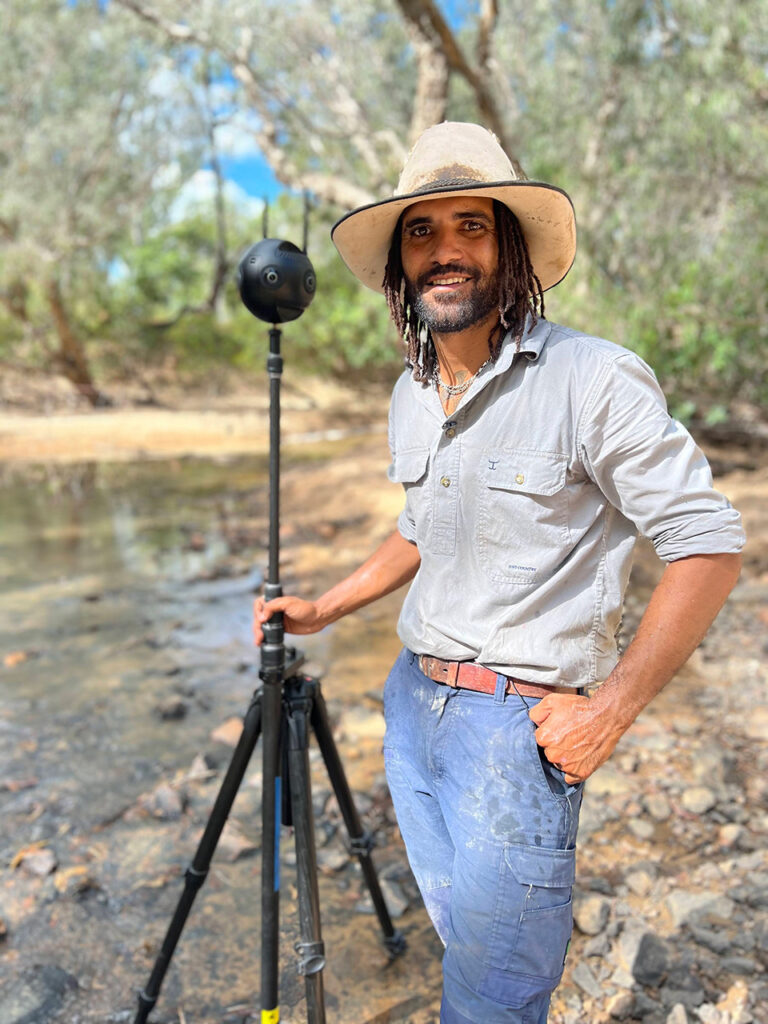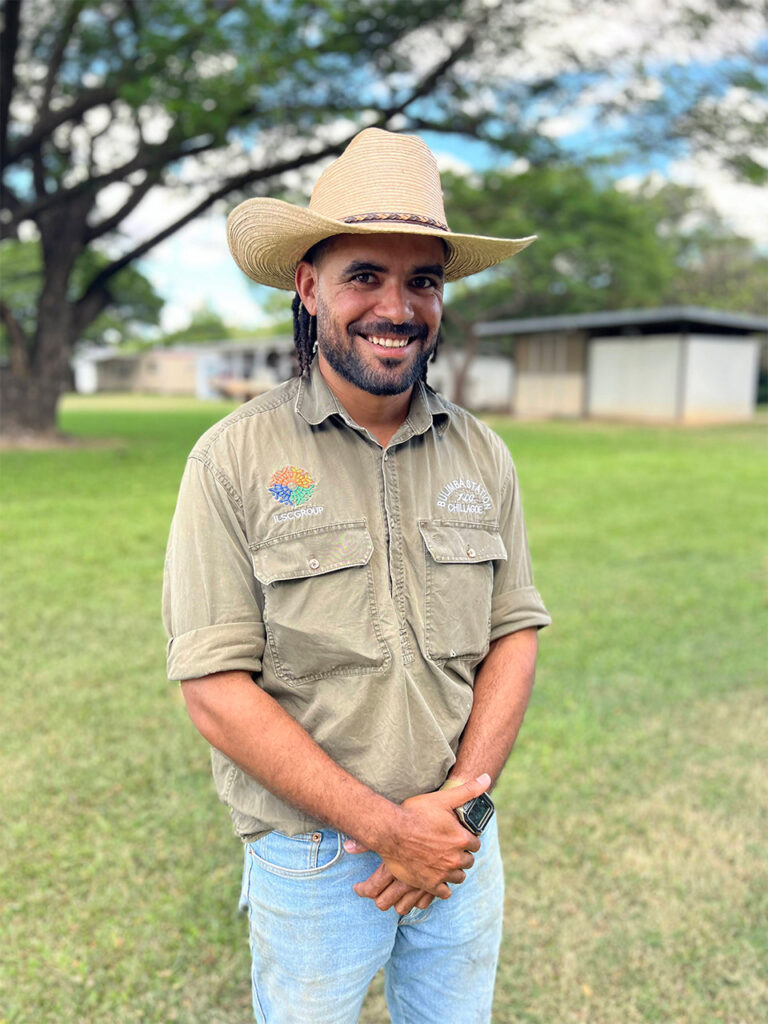 We spent the day on the station capturing a series of 360° photographs and drone images which we have used to build a virtual tour. We then filmed a number of 2D videos featuring Jon and Kawane talking us through some of the key aspects of biosecurity for the virtual reality tool, what they do on their station and what others can take into consideration.
The key benefit of this outcome is that station hands across the north can jump online and learn firsthand about biosecurity, specific to their region.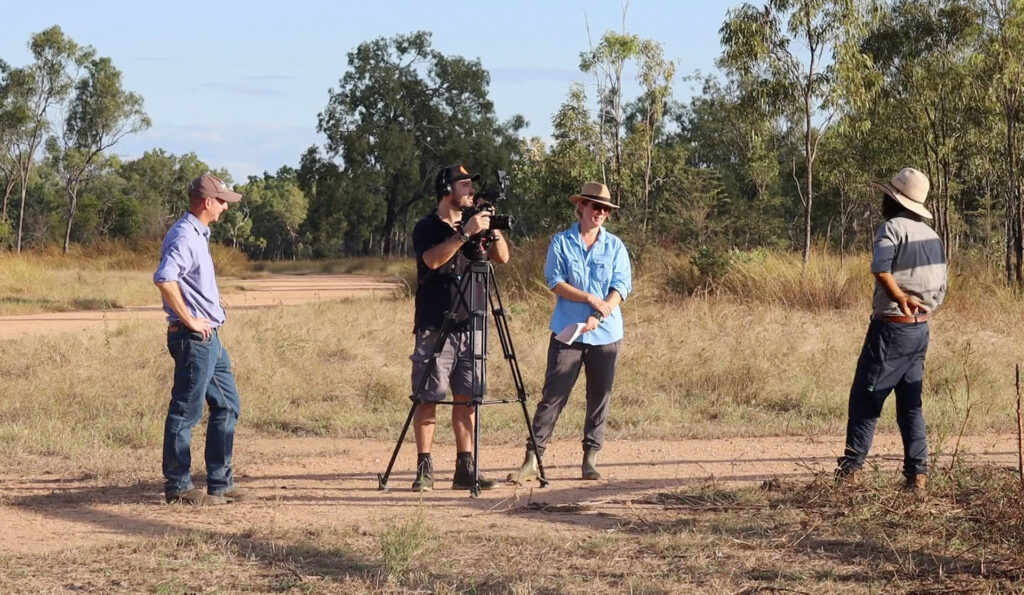 To learn more about the program check out our first visit to Mt Isa where we showcased what technology was available and how it could apply
Do you have a story to tell in agriculture, food & fibre or regional Australia? Get in touch with Kat or Tim – [email protected]