Growing up on a farm and working in the shearing shed and the sheep yards with Dad was quite an experience. Especially the yard work (just ask my brothers). But never could I have imagined that one day I'd be beaming in a 3D digital sheep and creating an app to help people like my Dad think about how biosecurity and emergency animal diseases like Foot and Mouth (FMD) might present.
This week, South Australia's Primary Industries Minister Clare Scriven was on hand with Emily Mellor from PIRSA and Rob Barwell from Animal Health Australia to officially launch the latest Think Digital creation – the Sheep Emergency Animal Disease AR application at the Growing SA event in Hahndorf.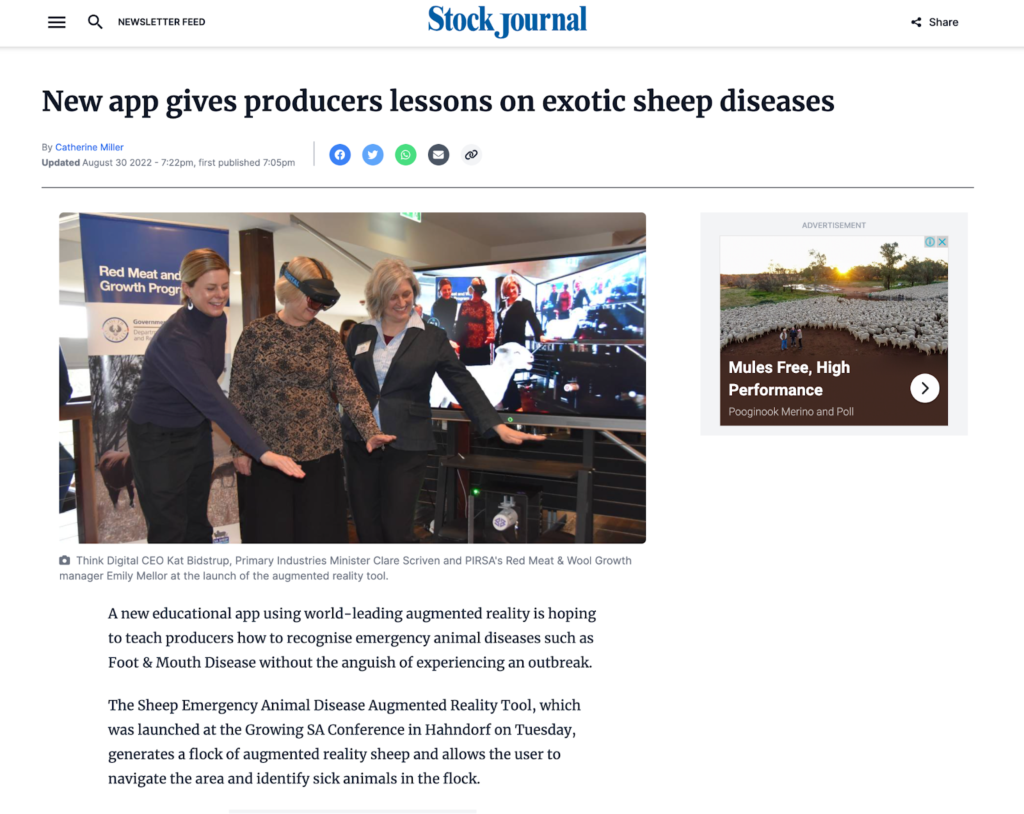 Thankfully, most producers in Australia have never seen an exotic emergency animal disease such as FMD and Scrapie first hand. This makes it difficult to visualise, and also why Augmented Reality (AR) is a really interesting and innovative solution.
AR places a digital object, in this case a flock of sheep, into the real world, say a yard or living room.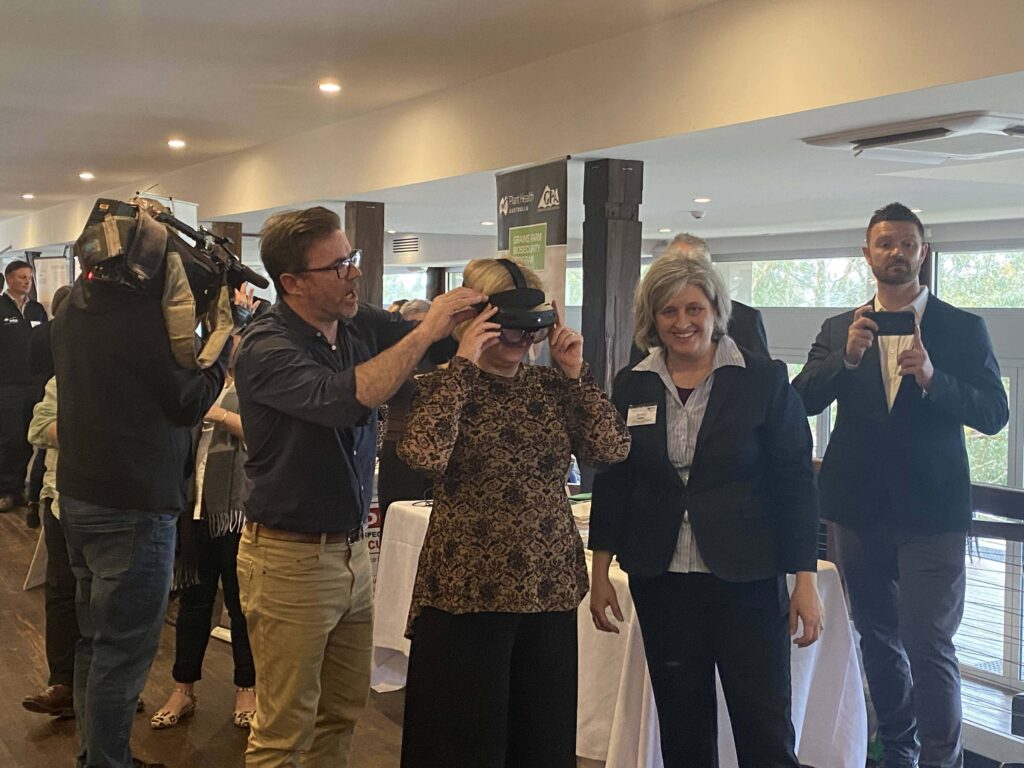 In building this, we wanted the farmer to be able to interact with the digital sheep, to tap on the signs of disease and then try to guess what it is based on those, rather than just look at a 3D object.
The Department of Primary Industry and Regions (PIRSA) and Animal Health Australia (AHA) also wanted to include other potential illnesses as options to show that diseases such as FMD may present similarly to other, less serious conditions. Importantly, we want producers to call the vet or the hotline to get further information – this is a training tool after all, not diagnostic.
This tool is proving to be such an innovative way to communicate and educate, we're excited to announce that we've been asked to present at the European Union for the Prevention of Foot and Mouth Disease (EUFMD) and United Nations conference in France! Extraordinaire!
We love using immersive technology to solve real world problems and are passionate about agriculture, food and fibre. We are proud of the role we play in protecting and growing these industries in Australia. On behalf of my team, we would like to extend a heartfelt thanks to PIRSA, AHA, Emily Buddle and the many other experts who collaborated with us to bring the Sheep Emergency Animal Disease AR Application to fruition.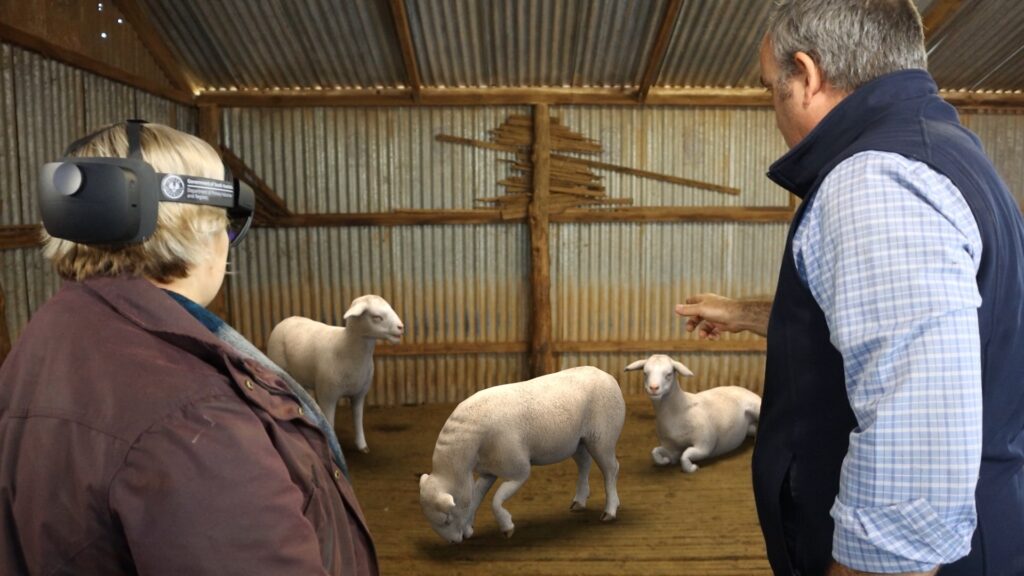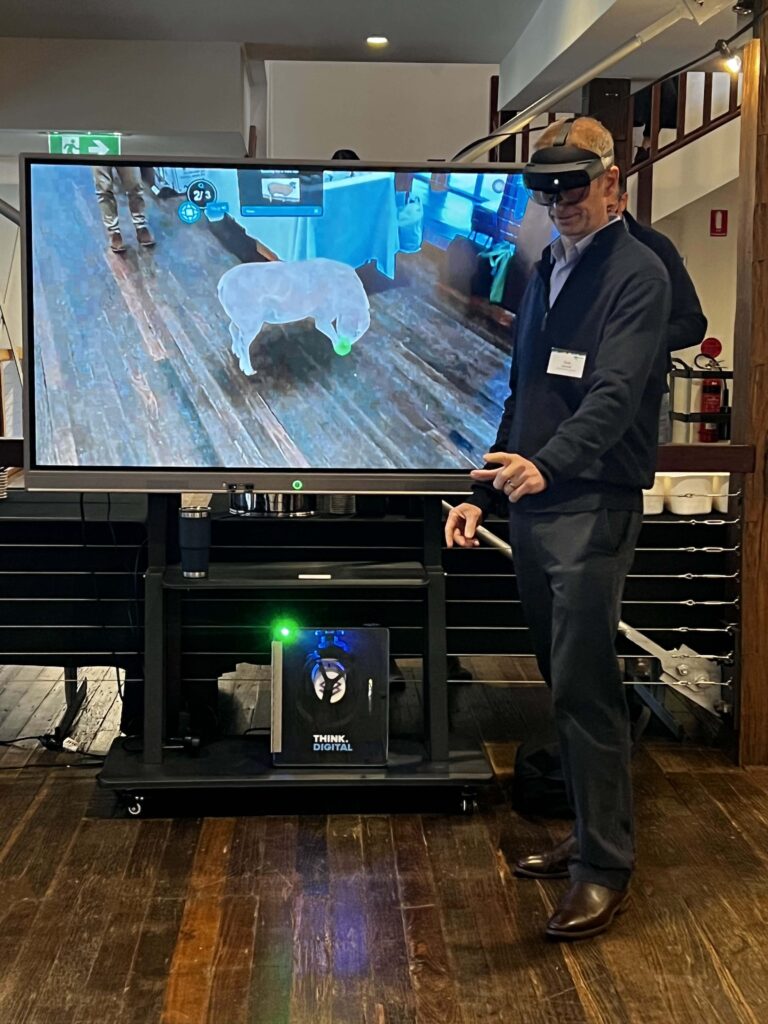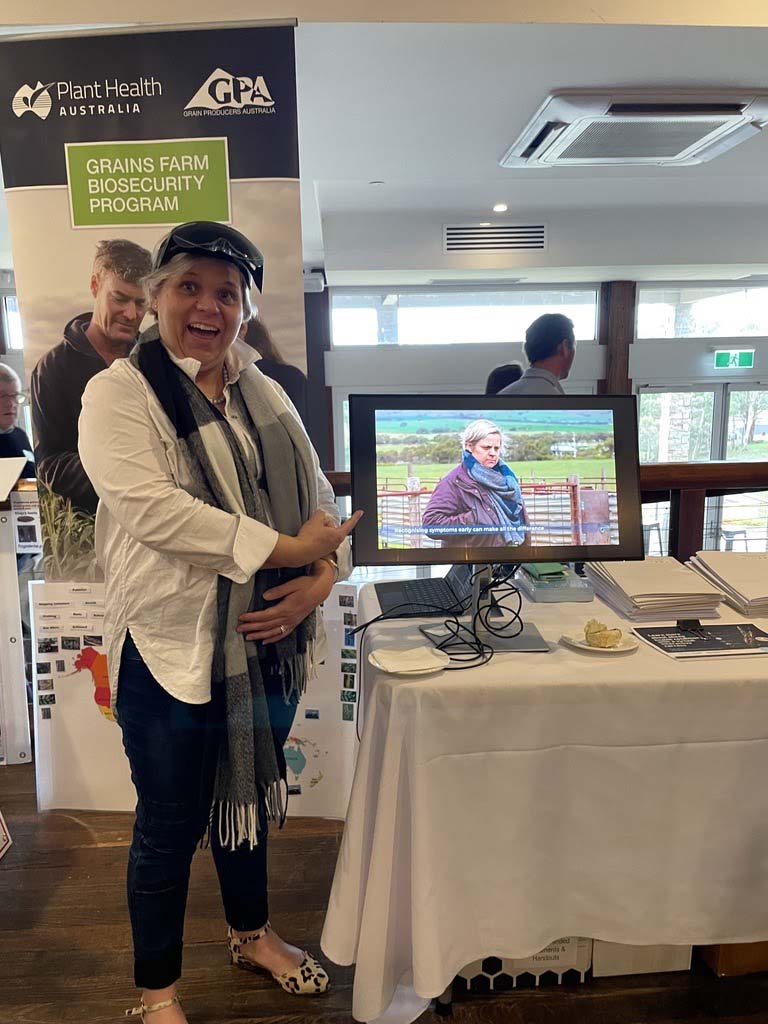 Download the app and have a play yourself!
Download Sheep EAD AR on the App Store
Download Sheep EAD AR on Google Play
Download Sheep EAD AR for Microsoft HoloLens
Learn more about the Sheep EAD AR Tool

If you would like to engage, educate and train in a new and innovative way, utilising
augmented reality might be an option to consider.