Think Digital was delighted to partner with the Woolworths Fresh Food Kids Discovery Tour program to take the bus to the Perth Royal Show for the first time!

With food waste being a massive problem in Australia, Woolies asked us to develop an experience that showed just why Odd Bunch looked the way it does, and why it's still perfectly good to eat. What better way to explain this than to take the kids right to the farm, where they could see for themselves what causes a carrot and avocado to look a little funny, yet still taste great.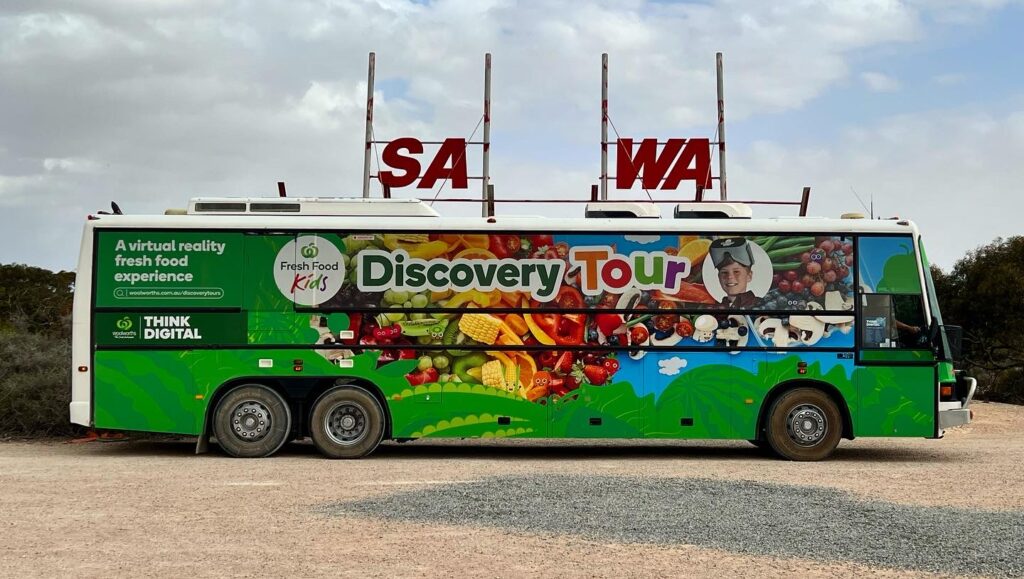 More than 3,200 people climbed aboard the bus to visit an avocado farm and a carrot farm in virtual reality – that's a lot of kids getting excited about fresh food! Even more families engaged with the augmented reality activities outside the bus, like growing AR plants from seeds.
We had so much fun engaging showgoers in learning about sustainability, the environment and food production! Watch our Perth Royal Show summary video to find out more.